'Magine bein' carried by the wind, maties; cut 'n past the tidal rips o' Georgia Strait in a sleek sailboat! Ye might be pass 'n areas o' local magnetic variation, ammunition dumps... area 'whiskey-golf'. Add in some banks of fog, tidal whirlpools, porpoises and killer whales... well, the stories 'r just waitin' ter be told!
Mayne Island in particular, just south-west of the Vancouver area, has the STONE GUARDIANS. Oh, it's not a well known yarn, even to the locals. Yet there they are, in plain sight- their story long forgotten. They've been there for centuries- people go past them, sea lions sit on them and the elements grind away at their bodies. It must be hard for them to bear, year after year.
You want to see them? Well, they're just inside the mouth of a long bay opening southward, where the fast riptides from Georgeson Passage flow into the strait. Here, I'll show you...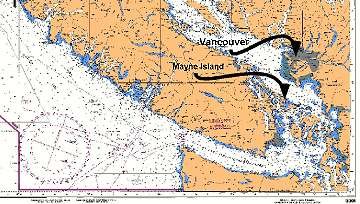 Want to hear more? Contact the author at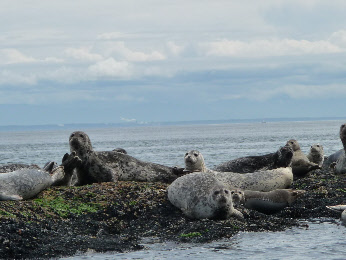 The Adventures of Captain Hood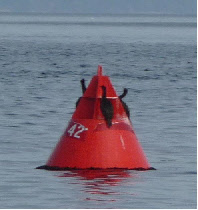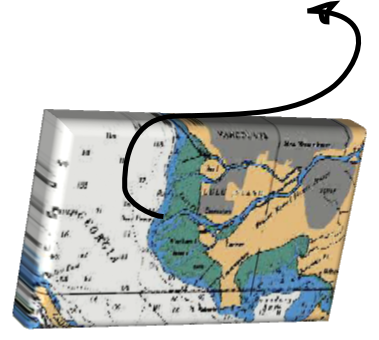 We set sail from here- the Fraser River